Latest niche Market Research Study on "Non-Lethal Weapons-Global Market Outlook (2017-2023)" Published at Orbisresearch.com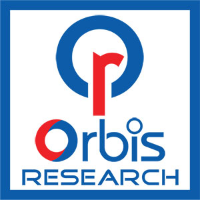 Dallas, United States - July 17, 2017 /MarketersMedia/ —
The Global Non-Lethal Weapons Market is accounted for $6.32 billion in 2016 and expected to grow at a CAGR of 9.4% to reach $11.85 billion by 2023. Factors such as increasing research and development, increasing defense expenditures of emerging economies, rise in the rate of violent crimes, demand for small arms and light weapons are driving the market growth. However, Stringent Environmental and Governmental Regulations, Declining Defense Budgets and opposition from human rights activists are hampering the market growth.
Request a sample of this report @ http://www.orbisresearch.com/contacts/request-sample/349353 .
Directed energy weapons segment is projected to grow at the highest CAGR among products due to technological advancements in this sector. The chemical non-lethal weapons segment dominated the market during forecast period. However, Acoustic non-lethal weapons segment is expected to grow tremendously due to inclination towards crowd repellent weapons. The law enforcement segment market is anticipated to command the largest market share during the forecast period. The military segment market is growing significantly because the lethal weapons systems are enhanced efficiently for military operations.
North America accounts for the largest market revenue share as U.S. is observed to be the largest developer, operator and exporter of non-lethal weapons. Asia-Pacific region is the fastest growing market because India, China, Australia, South Korea, and others have focused on development of non-lethal weapons for military and law enforcement application, such as border control and riot control.
Some of the key players in Global Non-Lethal Weapons Market are BAE Systems, PLC, Herstal SA, Armament Systems & Procedures Inc, Raytheon Company, Lamperd Less Lethal Inc. , Mission Less Lethal Technologies, Condor Non-Lethal Technologies , Pepperball Technologies, Inc. , Lrad Corporation, The Safariland Group, Amtec Less Lethal Systems Inc, Taser International, Inc. and Combined Systems, Inc.
Technologies Covered:Mechanical & Kinetic Non-Lethal Weapons,Barriers,Entanglements,Blunt Impact Devices,Electromagnetic Non-Lethal Weapons,Visible Light,Ultralight,Radio Frequency,Microwave Frequency,Infrared,Electrical,Chemical Non-Lethal Weapons,Malodorants,Foams,Acoustic Non-Lethal Weapons,Audible,Infrasound,Ultrasound.
Products Covered: irected Energy Weapons (DEW),Immobilizers,Crowd Control Weapons,irect Contact Non-Lethal Weapon,Grenade Launchers,Water Weapons,Gases & Sprays.
End Users Covered:Military,Law Enforcement,Civilians.
Regions Covered:North America,US,Canada,Mexico,Europe,Germany,France,Italy,UK ,Spain ,Rest of Europe ,Asia Pacific,Japan
China ,India ,Australia ,New Zealand ,Rest of Asia Pacific ,Rest of the World,Middle East,Brazil,Argentina,South Africa
Egypt.
Purchase a copy of this report @ http://www.orbisresearch.com/contact/purchase/349353 .
What our report offers:
Market share assessments for the regional and country level segments
Market share analysis of the top industry players
Strategic recommendations for the new entrants
Market forecasts for a minimum of 7 years of all the mentioned segments, sub segments and the regional markets
Market Trends (Drivers, Constraints, Opportunities, Threats, Challenges, Investment Opportunities, and recommendations)
Strategic recommendations in key business segments based on the market estimations
Competitive landscaping mapping the key common trends
Company profiling with detailed strategies, financials, and recent developments
Supply chain trends mapping the latest technological advancements
Company Profiling
1 BAE Systems, PLC.
2 Herstal SA
3 Armament Systems & Procedures Inc
4 Raytheon Company
5 Lamperd Less Lethal Inc.
6 Mission Less Lethal Technologies
7 Condor Non-Lethal Technologies
8 Pepperball Technologies, Inc.
9 Lrad Corporation
10 The Safariland Group
11 Amtec Less Lethal Systems Inc
12 Taser International, Inc.
13 Combined Systems, Inc
Some Points From List of Tables:
1 Global Non-Lethal Weapons Market Outlook, By Region (2015-2023) ($MN)
2 Global Non-Lethal Weapons Market Outlook, By Technology (2015-2023) ($MN)
3 Global Non-Lethal Weapons Market Outlook, By Mechanical & Kinetic Non-Lethal Weapons (2015-2023) ($MN)
4 Global Non-Lethal Weapons Market Outlook, By Barriers (2015-2023) ($MN)
5 Global Non-Lethal Weapons Market Outlook, By Entanglements (2015-2023) ($MN)
6 Global Non-Lethal Weapons Market Outlook, By Blunt Impact Devices (2015-2023) ($MN)
7 Global Non-Lethal Weapons Market Outlook, By Electromagnetic Non-Lethal Weapons (2015-2023) ($MN)
8 Global Non-Lethal Weapons Market Outlook, By Visible Light (2015-2023) ($MN)
9 Global Non-Lethal Weapons Market Outlook, By Ultralight (2015-2023) ($MN)
10 Global Non-Lethal Weapons Market Outlook, By Radio Frequency (2015-2023) ($MN)
11 Global Non-Lethal Weapons Market Outlook, By Microwave Frequency (2015-2023) ($MN)
12 Global Non-Lethal Weapons Market Outlook, By Infrared (2015-2023) ($MN)
13 Global Non-Lethal Weapons Market Outlook, By Electrical (2015-2023) ($MN)
14 Global Non-Lethal Weapons Market Outlook, By Chemical Non-Lethal Weapons (2015-2023) ($MN)
15 Global Non-Lethal Weapons Market Outlook, By Malodorants (2015-2023) ($MN)
16 Global Non-Lethal Weapons Market Outlook, By Foams (2015-2023) ($MN)
17 Global Non-Lethal Weapons Market Outlook, By Acoustic Non-Lethal Weapons (2015-2023) ($MN)
18 Global Non-Lethal Weapons Market Outlook, By Audible (2015-2023) ($MN)
19 Global Non-Lethal Weapons Market Outlook, By Infrasound (2015-2023) ($MN)
20 Global Non-Lethal Weapons Market Outlook, By Ultrasound (2015-2023) ($MN)
21 Global Non-Lethal Weapons Market Outlook, By Product (2015-2023) ($MN)
22 Global Non-Lethal Weapons Market Outlook, By Directed Energy Weapons (DEW) (2015-2023) ($MN)
23 Global Non-Lethal Weapons Market Outlook, By Immobilizers (2015-2023) ($MN)
24 Global Non-Lethal Weapons Market Outlook, By Crowd Control Weapons (2015-2023) ($MN)
25 Global Non-Lethal Weapons Market Outlook, By Direct Contact Non-Lethal Weapons (2015-2023) ($MN)
26 Global Non-Lethal Weapons Market Outlook, By Grenade Launchers (2015-2023) ($MN)
27 Global Non-Lethal Weapons Market Outlook, By Water Weapons (2015-2023) ($MN)
28 Global Non-Lethal Weapons Market Outlook, By Gases & Sprays (2015-2023) ($MN)
Contact Info:
Name: Hector Costello
Email: sales@orbisresearch.com
Organization: Orbis Research

Source URL: http://marketersmedia.com/2017-non-lethal-weapons-market-porters-five-force-analysis-and-is-expected-to-grow-at-a-cagr-of-9-4-to-reach-11-85-billion-by-2023/217958
For more information, please visit http://www.orbisresearch.com/
Source: MarketersMedia
Release ID: 217958